I was asked to create an identity and collateral for a new online community for North East people and businesses. The client wanted the identity to be empowering, inspiring, bold and impactful. They wanted to encapsulate the pride the people of the North East have in their region and convey a sense of community with people and businesses connecting togeth

er. Once the identity was chosen I then created guidelines, stationery, print adverts and digital advert

s.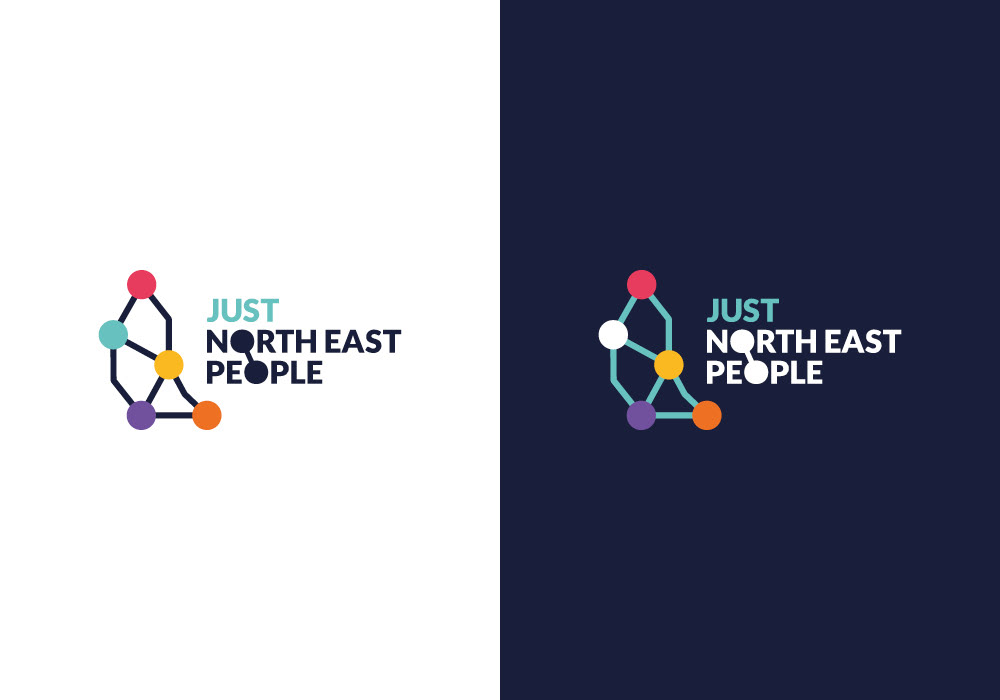 "Sharon was the first supplier we partnered with for Just North East People and she was fantastic!  She listened to our business idea, what we were trying to achieve and very promptly designed our branding, logo and all associated launch material. Our timescales were pretty demanding and Sharon supported us perfectly – sometimes working out of hours to keep us on track with our plan.
We enjoyed working with Sharon so much, we have since continued to work with her on additional projects.
Thank you Sharon!  We can't wait to continue the relationship."
Sam Wall 

Co-Founder and Community Director